Hello! First, thank you so much for this great piece of software, as well as the support forum!
I must say that when I first read about BRU, that it was an "an easy to use file rename program," I scoffed a bit at that statement when I saw this:

Certainly, it's easier once you learn - and that's what I'm here for!
I've downloaded several hundred MP3 files with a utility that rips M3U streams. Each M3U stream was an album which was downloaded into its' own folder.
The problem with this, is that the folders were automatically given their names based upon the cataloging method they'd used at the website. So the folders appear like this: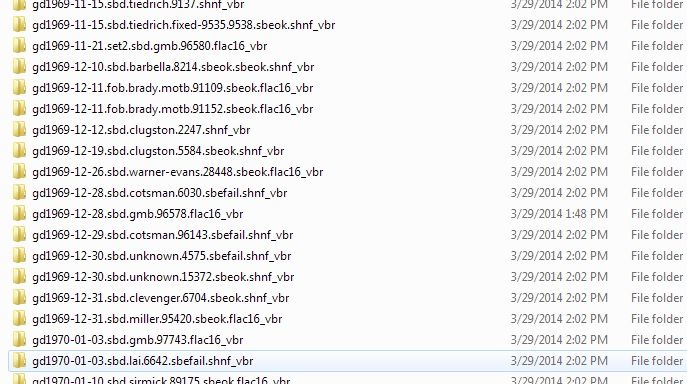 I was able to rename the MP3's according to their ID3 tags with a little utility called MP3Tag, but the software seems unable or unwilling to rename their parent folder. If anyone's familiar with it, there was an option to "Format Value" with "_Directory" in the field and "%artist% - %album%" as the format string. It just wasn't working, or would hang randomly during the process.
That's when I came across BRU.
What I'm trying to do is rename each folder by using the ID3 tags of the MP3's inside each one, respectively. For example, one folder contains ten tracks. Each of those MP3's has an ID3 tag with the artist, album title, song title, etc. I'd like the folders to be named as Artist - Album.
The control layout for BRU is like looking at the control panel of an alien spaceship!

Any help would be appreciated.