Screen Shots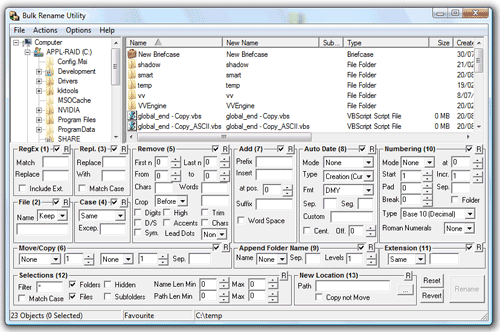 The main screen of the application. All operations are performed using this screen.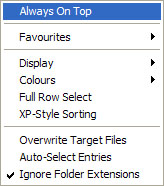 Configuring system preferences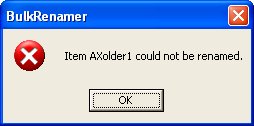 The software will tell you if the rename operation failed.

If you choose to rename multiple entries, but one of the entries could not be renamed, then you can choose to reverse all the items which were successfully renamed. Useful when you realise you've renamed the wrong files!
Bulk Rename Utility, Copyright© 2002-2015